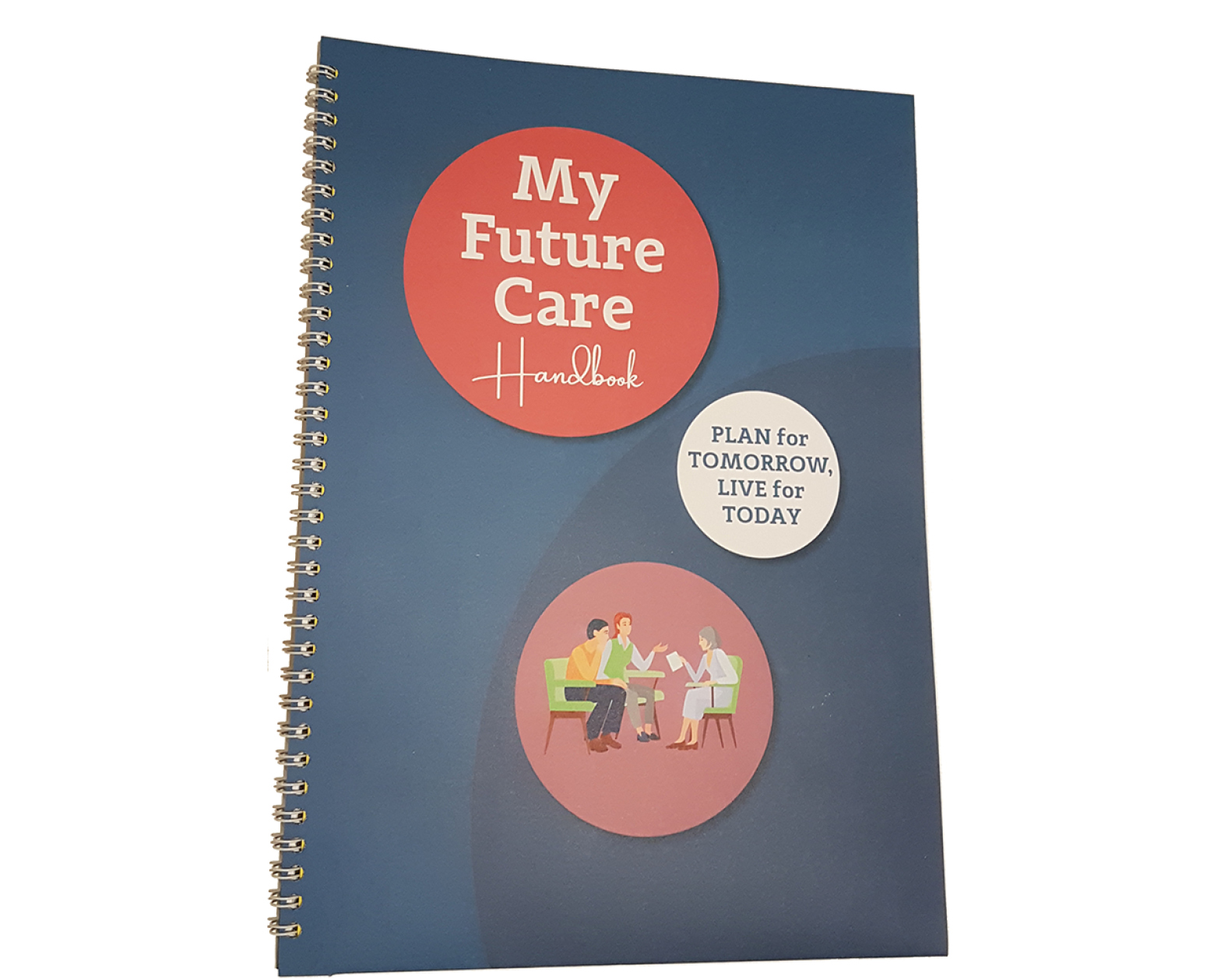 In my household this weekend we've been talking about what music we'd like at our respective funerals – we've even discussed that if we were to die during this pandemic it's more likely that it would be a memorial service at some point in the future, because funerals can't take place the way we'd like right now. I haven't had such a good laugh in weeks!
Like many others, the current situation has made us consider our own mortality, and it's obviously no laughing matter. On the other hand, why not inject a bit of humour into the conversation, if it helps us tackle what can be a very uncomfortable subject? (Besides which, having a laugh is apparently one of the best things we can do for our health!)
It won't surprise you to hear that, as editor of the recently published My Future Care Handbook, I do actually have a power of attorney appointed, my will is written, I have a Mycarematters profile, an advance statement and an advance directive all in place. It would have been a bit odd not to have practised what I preach but I have to confess, it was done as much in the name of research as for the need to have these things in place.
But having gone through the process, there is something extremely comforting about knowing that my partner and daughters will not have the stress of trying to decide what I would have wanted, either before or after my death. I'd like to think it is a long way off, and I may well change my mind about some of the decisions I've made but that's OK, it's easy to do that now that I'm familiar with the various documents.
What I highlight in the Handbook is that there is no need to tackle it all in one go, but it's never too soon to make a start. And if you are living with a life limiting illness like dementia or caring for someone who is, there are some tasks like appointing a power of attorney that can make a huge difference in helping life run smoothly in the future.
Whilst we laughed at some of our more extreme choices of funeral music I'm not going to pretend that talking about death is all fun, and I recognise that some people find it more difficult than others, that's just the way of things. If you wish to start thinking about this, for yourself or a member of family, find a way that works for you. Perhaps it's talking about what's on your bucket list, or who's going to feed the pets if you have an unexpected stay in hospital.
There are lots of decisions you can make regarding your future without a healthcare professional, but some, such as when it might be appropriate to reject further treatment or your preferred place to die, may need a conversation with someone such as your GP.
We all know GPs are busy people and never more so than now (though their current challenge is generally more about their numbers being depleted due to the need to self-isolate) but you can help them by thinking through the issues first and then call them for their professional advice and support. Face to face consultations are rare at the moment and it is difficult to have a wideranging discussion over the phone, but even addressing one or two key issues can lead to improved peace of mind for you and your family.
Order a printed copy of the Handbook here: https://www.carechartsuk.co.uk/store/myfuturecare/my-future-care-handbook/
The My Future Care Handbook is published by Mycarematters 2020 CIC, a not-for-profit social enterprise. 100% of any profit made is re-invested into developing and delivering services and products to help improve people's experience of care.
This blog was written by Zoe Harris, carer for her late husband Geoff who lived with dementia, creator of the Remember-I'm-Me Care Charts, Mycarematters and editor of the My Future Care Handbook.