Twist-N-View Wall Chart, Filesize and Pocket – 1 of each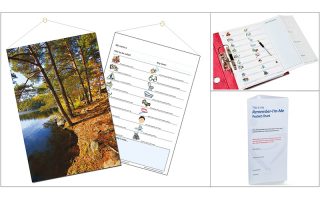 £21.00
These three charts address each point at which people may look for information: on the wall, in the file and by the bedside. If at home you may find yourself using all three or keeping the Filesize and/or Pocket charts ready for a respite stay or hospital visit.
Select your choice of image for the Twist-N-View Image Care Chart.
Disability VAT exemption is available on this product for qualifying individuals and can be claimed on checkout.
Copy and paste this URL into your WordPress site to embed
Copy and paste this code into your site to embed